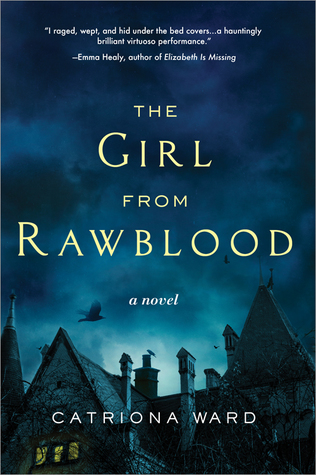 The story of a cursed family is told through several voices in three different time periods – around 1840, around 1890, and in the aftermath of the First World War. Though overall steeped in gothic atmosphere – misty heaths, lonely mansions, a mysterious cave – it has moments of social realism in the scenes at a women's insane asylum that shares its grounds with a hospital for wounded soldiers, and of dreamlike mysticism with Iris' mother's efforts to ensure his daughter's birth and in Iris' strange homecoming.
"Rawblood" shares some structural and thematic DNA with Ward's 2021 breakout novel, "Last House on Needless Street," but this novel is a little looser, slower off the mark and at times challenging to follow. I listened to the audio version, and the similarities between the female narrators' voices made it difficult to tell Mary and Meg apart; Iris, at least, had a plucky tone that made her stand out. The characters' relationships to one another fork and twist in ways that were somewhat convoluted, though certainly well within the gothic tradition in which "Rawblood" firmly places itself. Overall it felt like a very ambitious novel that didn't quite grasp its reach, though when it does come together it's a marvel to behold. For lovers of the gothic and the historical, "Rawblood" is a rewarding read, and when Iris is onstage it has a strong and prickly narrative voice that moves the story along at a good clip.
This would pair well with A. C. Wise's "Wendy, Darling," with its use of the dark and fantastic to grapple with the trauma of the First World War and the horrors of early 20th century psychiatry.